A culture of caring
From the very beginning we've prided ourselves on the importance of establishing a caring and highly productive environment for our valued customers. We source the finest produce, freshest meat and produce daily baked goods, at the right price – paired with our efficient and dedicated staff, we hope to accommodate our customers' every requirement.
Corporate
Each SPAR has its own regional personality, offering consumers products that are unique to their local store. This is because SPAR operates under "voluntary trading" principals, encouraging our retailers to take full advantage of sourcing specific goods from local traders, as well as utilising SPAR's trading power.

The SPAR Group Ltd listed on the JSE in 2004, and today operates 6 distribution centres and 1 Build it distribution centre. The distribution centres supply and service independently owned SPAR, TOPS, Build it and Pharmacy at SPAR stores in Southern Africa. Goods are distributed to the stores by a fleet of trucks and trailers, which are owned by the SPAR group.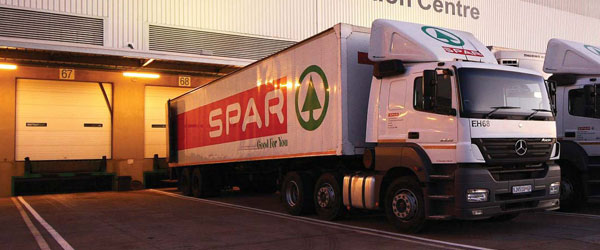 History
In the 1960's with the emergence of grocery chains in South Africa, a group made up of 8 wholesalers were given exclusive rights to the SPAR name and brand in 1963, and serviced 500 small retailers.

Over time and through many mergers and takeovers, today the SPAR Group Ltd operates 6 distribution centres and 1 Build it distribution centre, supplying goods and services to over 1 000 SPAR stores across Southern Africa.
Our Values & Culture
There's something different about shopping at SPAR, that's because we've created a culture of caring and community to ensure our customers have a consistently enjoyable shopping experience in a uniquely friendly and family orientated store. Nothing means more to us than our valued customers and we believe in going the extra mile to give them the best. From sourcing the finest products to providing willing and efficient staff who take a personal interest in our customers' needs.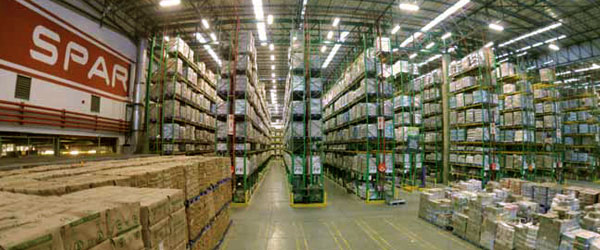 Our Promise
While striving to give our customers an enjoyable and memorable shopping experience, we also offer more than 1000 exclusive SPAR Brand products, available at stores nationwide.

Using only the best and freshest ingredients, we make premium quality products at very competitive prices. To ensure we keep ahead of brand standards, we have our products tested by an independent laboratory on a monthly basis. Because we are so sure of our quality, we offer customers a 'Double Your Money Back Quality Guarantee' on all our SPAR Brand products, including fresh produce purchased from us.

Our goal is to provide our customers with unwavering quality of the highest standards, complemented by excellent and personalised service in a warm and inviting, community environment.